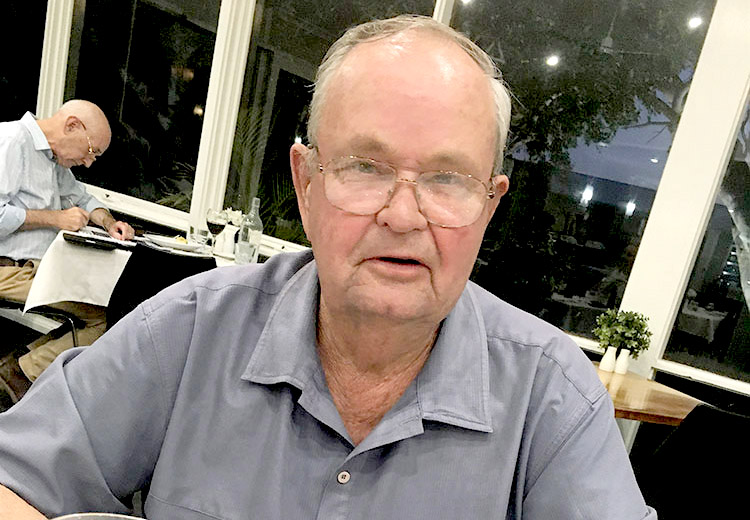 How long have you lived in Parkes and what do you like most about living here? I was born in Parkes and lived and farmed at Alectown until moving into Parkes 23 years ago and starting the first Bed & Breakfast in Parkes on 8th May 1998. Parkes is a very friendly and progressive town and it is easy to be part of this community.
Where do you work or what do you do currently and what do you enjoy about it? I am very fortunate to still work with my nephew in his farming operation, and find it very satisfying. Helen and I have also enjoyed our years of running the B & B and meeting amazing people.
What is your favourite thing to do when you have free time? Visiting our two sons and their families, watching the grandchildren develop. We like to travel and look forward to being able to do that again. I remember my father saying 'you don't learn unless you travel'.
What makes you proud? Family and their achievements. I had great times with the M&D, and have been a member of about four choral groups and have really enjoyed these experiences.
If you could be an animal which one would you choose, and why? I have known a couple of dogs in my life time and they have wormed their way into my heart so I would hope if I was a dog my owner would spoil me and I could return the favour.
What is your all-time favourite movie, song and/or book, and why? If I start reading a Wilbur Smith book, I can't put it down until it is finished. He is an amazing author. I also like Tom Clancy.
Tell us about your best holiday. We went to Japan recently and met up with two young ladies we hosted in the B&B and had the privilege of having them guide us around their country.