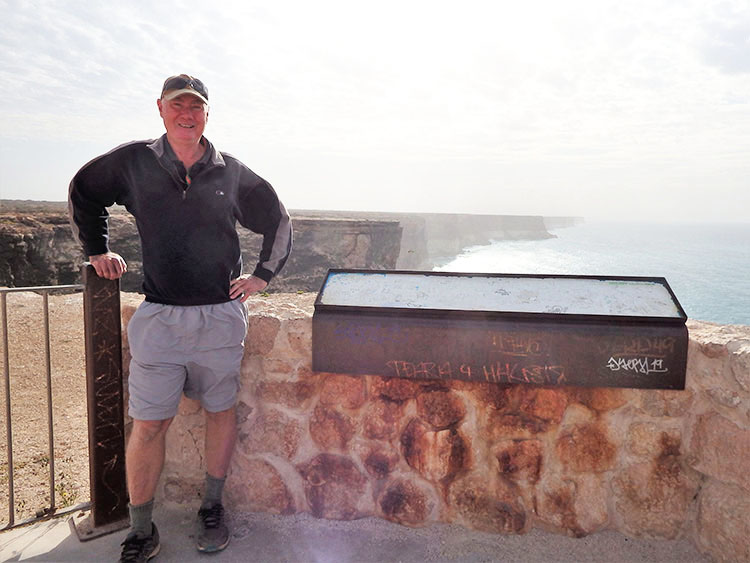 How long have you lived in Parkes and what do you like most about living here? I moved from Dubbo in 1976 soon after finishing year 12 so that is about 44 years. I like the laid back lifestyle and the ability to readily partake in activities that I enjoy.
Where do you work or what do you do currently and what do you enjoy about it? I retired after 42 years on the railway as a train driver. Retirement has turned out to be the best job I've ever had as it has allowed me even more time to do those things I enjoy and more time with the family, something that driving trains always made difficult.
What is your favourite thing to do when you have free time? I enjoy a range of activities including bushwalking and bird watching with my friends in the National Parks Association as well as cycling and swimming for fitness. Riding my motorcycle with family and friends is my favourite.
What makes you proud? My wife, Maureen who is simply amazing and both my children who have grown up to be wonderful human beings with a great attitude to life and each with a beautiful family.
If you could be an animal which one would you choose, and why? An Eagle. To be able to soar on the wind far above the earth, though I suppose having to eat raw rabbit may not be so great.
What is your all-time favourite movie, song and/or book, and why? My favourite movie – Jurassic Park as ever since I was little, I had a fascination for dinosaurs and to see species recreated reasonably faithfully by CGI was a buzz.
Tell us about your best holiday. My wife and I spent five months last year travelling the 'half lap' (SA, NT and WA) in a caravan. It was a steep learning curve but the freedom it allowed us was fantastic. We can't wait to head off again.
What is on your bucket list? In the immediate future, visit the Queensland Gulf Country for a few months.