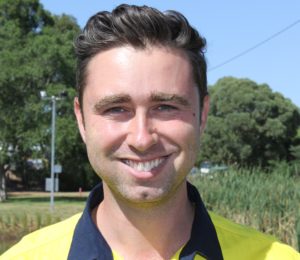 Michael Chambers
How long have you lived in Parkes?
I grew up here, spent ten fantastic years in Sydney, then moved back last year.
What do you like about Parkes? The bush; the pace of life.
Where do you work?
Parkes Shire Council
What do you enjoy about your work?
It's wonderful and incredibly rewarding to work in a field you're passionate about. And I get to work with some great people!
What do you do with your free time? Spend as much of it as I can outdoors – bushwalking and birdwatching; reading (all kinds of books) and cooking/baking.
How do you like your coffee?
I never got into coffee.
What makes your day?
A day punctuated with good friends and good food and wine.
If you could go anywhere in the world on holiday, where would it be? Anywhere with some wild national parks and remote, clear-water beaches.