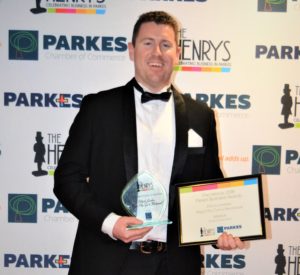 Pat Lenehan
How long have you lived in Parkes and what do you like most about living here? Five and a half years. The thing I like the most is the great community we have within our town making it a great place to raise kids.
Where do you work or what do you do currently and what do you enjoy about it? I run my own business called Regos Plus Tyre & Mechanical. I enjoy the satisfaction from when our team are able to help someone out and get them back on the road.
What do you do in your spare time and on weekends? Most of my spare time is spent with my two young children and my partner. Otherwise I try to get out on my bike as much as possible.
What are you really good at? Not giving up until the job is done.
If you could have a superpower what would it be? Turn water into beer – ha ha ha . No seriously, it would be no more sick kids.
What is your pet hate? People not realising their potential.
Tell us about your best holiday. I was lucky enough to visit the USA in 2015. It had been a lifelong dream to go there, in particular Nashville. An amazing experience that I would strongly recommend to everyone.