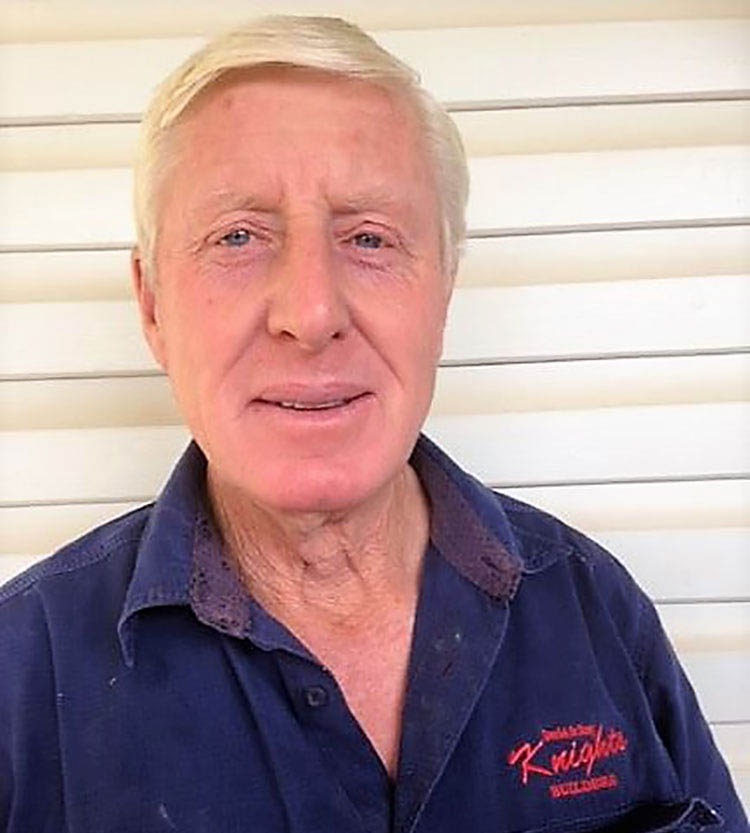 How long have you lived in Parkes and what do you like most about living here? I have lived in Parkes for 44 years, after discharge from the army. It is a friendly town to be a part of and most of my immediate family are here. It is also a good location to travel from.
Where do you work or what do you do currently and what do you enjoy about it? I work with my brother as Knights Building Contractors. We have been contracting in the Parkes Shire for 42 years. I enjoy seeing people's building dreams come true.
What is your favourite thing to do when you have free time? I enjoy tantalizing and spending time with the grandkids.
What makes you proud? My two children's achievements, five grandchildren and being Australian.
If you could be an animal which one would you choose, and why? Not sure but maybe an eagle, can cover distance quickly and have a bird's eye view.
What is your all-time favourite movie, song and/or book, and why? No real favourites, I enjoy movies with John Wayne or Sandra Bullock. Sweet Caroline or most of Neil Diamond songs.
Tell us about your best holiday. Our last trip to Europe in 2014, including touring the Western Front and watching two stages of the Tour de France.
What is on your bucket list? Retirement of a degree, seeing more of this country and spending more time with family.