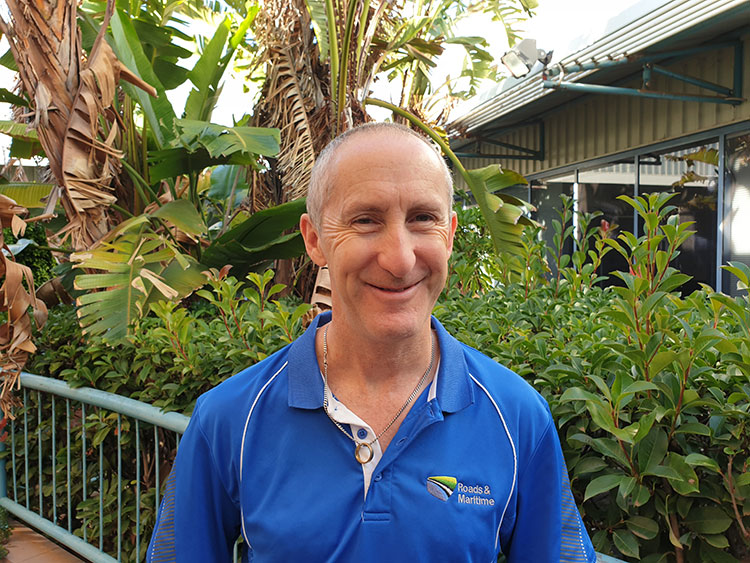 How long have you lived in Parkes and what do you like most about living here? I moved to Parkes in December 1992 after a year in Sydney. Before that I lived in Broken Hill. Parkes is a good location, with many other towns nearby offering something different. It's great to go for a drive and look around.
Where do you work or what do you do currently and what do you enjoy about it? I work for Transport NSW. Our region covers 55% of NSW so we get to work across a broad range of land, from the Blue Mountains to arid climates.
What is your favourite thing to do when you have free time? Exercise, socialise, and travel with the wife.
What makes you proud? People of all ages who step up and do the hard yards when it counts.
If you could be an animal which one would you choose, and why? Years ago I was lucky enough to camp on a waterhole in far west Queensland, and observe a pack of dingos at night under a full moon. They were amazing, something you don't forget.
What is your all-time favourite movie, song and/or book, and why? Lock, Stock and Two Smoking Barrels – slick British comedy at its best.
Tell us about your best holiday. I've done a few trips to Thailand to train in Muay Thai. The training is hard, the people and culture are fantastic.
What is on your bucket list? I got married in mid-2019; it would be nice to have a honeymoon! Once travel bans are lifted, we plan to do something.