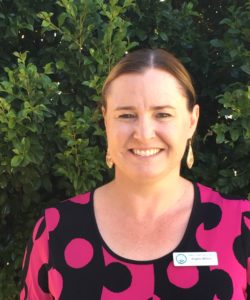 Angela Wilson
How long have you lived in Parkes and what do you like most about living here?
Most of my life apart from 10 years away at university and working. I love it because my family is here and they get to be a huge part of our girls' lives. I love our community and the way it rallies together to help and support others.
Where do you work or what do you do currently and what do you enjoy about it? I work part-time at Parkes Christian School as a Special Education Teacher. The staff are amazing and the students wonderful. I am also the facilitator of the Currajong Autism & Special Needs Group to raise awareness and run fundraisers for projects and helping out families with children with special needs.
What do you do in your spare time and on weekends? Spending time with family and friends and pottering in my garden.
What are you really good at? I guess I am good at having an idea and making it come to life.
If you could have a superpower what would it be? The power to take away pain and sickness from those who are suffering.
What is your pet hate? People who don't treat others as equals.