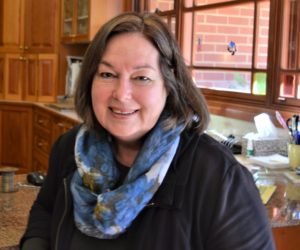 How long have you lived in Parkes and what do you like most about living here? Mark and I have lived in Parkes since 1990. We wouldn't live anywhere else. Our community is the centre of most things we do.
Where do you work or what do you do currently and what do you enjoy about it? I work at Parkes High School in the special education area and believe that it is the greatest asset in our town. Our community is fortunate to have access to this support. Each day is different!
What do you do in your spare time and on weekends? I'm passionate about access and opportunity for country women and have been involved with the CWA to further this. Our community has a great Pottery Club that I really enjoy belonging to. Last but not least, I've been involved with the Parkes Picnic Races for years and love the excitement and anticipation of each meeting.
If you could have a superpower what  would it be? I would choose a great dose of kindness every day for everyone's family if I had a wish.
What is your pet hate? I don't hate but would like to banish single use items like plastic as I abhor waste. I really like the mantra: reduce, reuse, recycle.