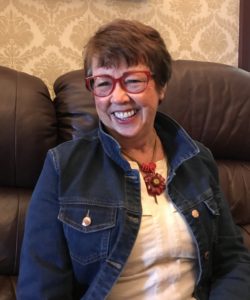 Beth Thomas
How long have you lived in Parkes and what do you like about living here? I've lived in Parkes (on and off) since 1968. I kept returning because many of my family are here; it's such a great community; and it will always be the place I love to call 'home'.
Where do you work and what do you enjoy about your work? I have just opened 'Top Tutors Parkes' with my husband, Bill. I love how our students come in with a happy greeting and a smile on their face. We know they feel a sense of pride in what we help them achieve.
What do you do to unwind after work or on weekends? My passion is dragon boating. It's a fabulous sport for fun, fitness and friendship. And there's not much that beats paddling across the calm waters of Lake Forbes on a Sunday morning, with the drum beating like the dragon's heartbeat as we watch the pelicans glide across the water. I also like to read, write, garden, ride my motorbike and play bridge.
What are you really good at? I guess I must be good at dragon boat paddling as I represented at national level last April. And I must also be good at writing because Pegasus Publishers accepted my historical fiction novel 'Remember Oradour' and it is selling well in England, France and Australia.
If you could have a super power, what would it be? I would love to fly! I often fly in my dreams and it's the most amazing and liberating experience. Sheer joy!
What is your pet hate? I detest that people drop their rubbish or throw it out of their cars and litter this beautiful land of ours. There's no need for such slovenly and disgusting behaviour when bins are so easily accessible.
Tell us about your best holiday ever. We are just back from three months in The Kimberley. Although I've loved and raved about many overseas destinations there is nowhere comparable to the unspoiled beauty of this last frontier of Australia with its ancient spirituality. I may even have found inspiration there for my second novel….