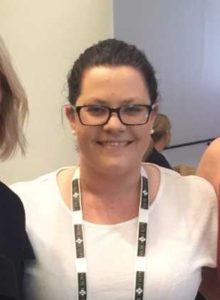 Caitlin Hasse
How long have you lived in Parkes and why do you like living here? I've only lived in Parkes since April, though I have been working here for the past 18 months. I love the close-knit community, and how everyone is so welcoming.
Where do you work and what do you enjoy about your work? I'm the Retail Manager of Parkes Pharmacy and just enjoy all the fun we have as staff and with our customers. I also love getting as involved in the Parkes community as I possibly can.
What do you do to unwind after work or on weekends? Catch up with friends and have a beer… or a few.
What are you really good at? I'm quite creative. I make jewellery, cards (Xmas, birthday, etc), create wine/liquor bottle labels, burn pictures into timber, sew costumes and almost anything else people ask me to make (Facebook@handmadebycaitlin).
If you could have a superpower, what would it be? I would like the ability to morph into anything.
What is your pet hate? One thing that drives me batty is unorganised people that wait untill the last minute to do things.
Tell us about your best holiday ever. Holiday? What's that? Haven't had a real great holiday thus far but am heading to New Zealand next year to celebrate my 30th so I'm hoping that'll be the one to beat.