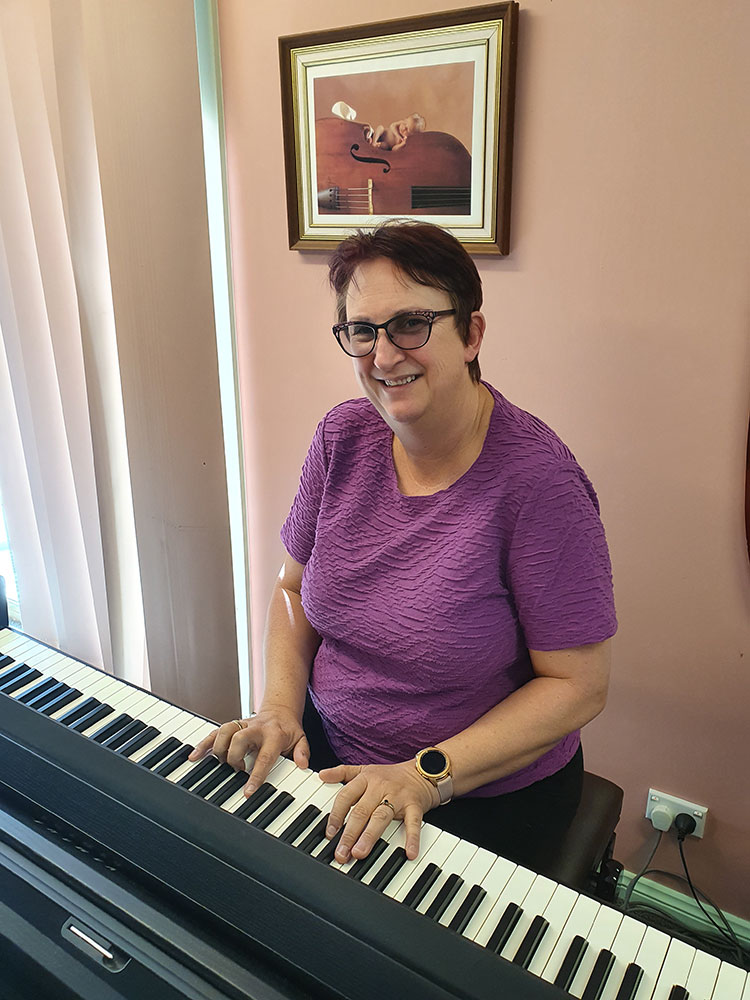 How long have you lived in Parkes and what do you like most about living here? 18+7+16 years… Moved away twice but came back. The thing I love the most about Parkes is the sense of community here.
Where do you work or what do you do currently and what do you enjoy about it? I own and operate Musica Arioso, a private music studio located in Parkes, but servicing up to 100km away. Since COVID-19 I can offer lessons to everyone who has access to the internet. I enjoy watching my kids and adult students achieve success, in competition or personal, because everyone deserves a little music in their life.
What is your favourite thing to do when you have free time? I love to cook for family and friends. If I didn't have my music, I believe I would have pursued a career as a caterer.
What makes you proud? Lots of things, but although it's rather cliché, I would have to say watching my three grown children reach their goals in life.
If you could be an animal which one would you choose, and why? A cat! Simply because they have the life.
What is your all-time favourite movie, song and/or book, and why? I enjoy a wide range of movies, music and books, which is ironic considering as a music teacher I listen to a variety of styles and artists. It's too hard to choose, but Barbara Streisand is my favourite artist because she is so versatile.
Tell us about your best holiday. Rennes, France… I was fortunate to spend six weeks with the family of an exchange student who lived with me for 10 months, so managed to see this beautiful country as a local. Even got to practice my school girl French when buying groceries. Was a bit of a laugh.
What is on your bucket list? The list keeps changing and life keeps evolving. As long as I have my health, family and good friends, what else matters.