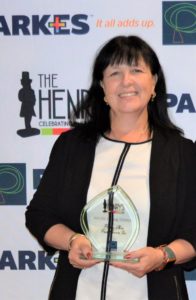 Gill Kinsela
How long have you lived in Parkes and what do you like most about living here?
I've been living in Parkes since 1980. I like the people.
Where do you work or what do you do currently and what do you enjoy about it? I am the Parkes Meals on Wheels Service Manager. I love the people including work mates, volunteers and our precious clients.
What do you do in your spare time and on weekends? Don't really have much spare time… On weekends it's the family, house etc.
What are you really good at? No idea.
If you could have a superpower what would it be? Mindfulness.
What is your pet hate? People who don't follow through with actions after words are spoken and promises made.
Tell us about your best holiday. Going to USA and Mexico, watching my daughters dance on the international stage and cruising from LA to Mexico with a great bunch  of people.