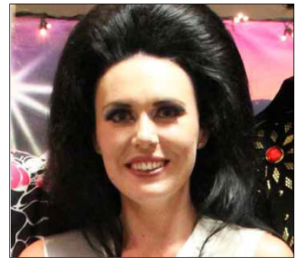 Jackie Batt
MISS PRISCILLA 2017
How long have you lived in Parkes and what do you like about living here?
I have lived in Parkes for the last eight years, previously I am from Broken Hill. Parkes is a beautiful town to live in. The people are so friendly and it didn't take long at all to feel like 'locals!'
Where do you work and what do you enjoy about your work? I work at Parkes Early Childhood Centre. I love my job, all the ladies I work with are amazing and the families and children that come into our centre have always been so nice. I love working with children, there is something very special about watching and teaching young children to learn and grow.
What do you do to unwind after work or on weekends? I love spending time with my family. My children are very active and I love being able to watch them enjoy their chosen activities. Some days it's soccer gala days, others dancing concerts.
What are you really good at? With such a busy family life, I'd like to think that I'm a fantastic organiser.
If you could have a super power, what would it be? I'd love to be able to fly! We do a fair bit of travelling, so being able to fly could definitely come in handy.
What is your pet hate? Lateness… I like to always be early for everything if I can.
Tell us about your best holiday ever.
We like to have very relaxing holidays. We have a houseboat on the Murray/Darling Rivers and that would have to be my favourite holiday spot. It's very quiet and calm, lots of swimming, fishing and barbeques.