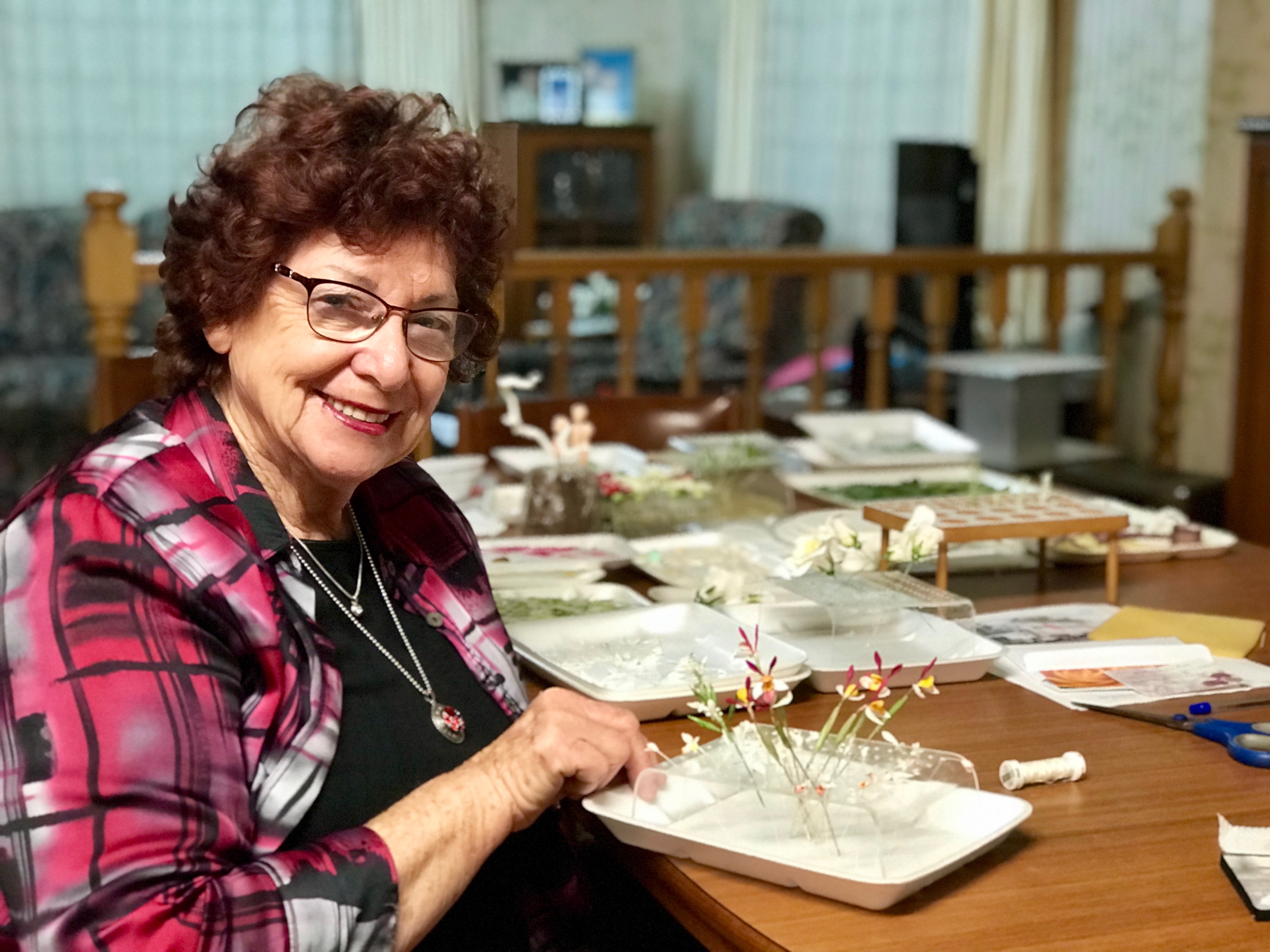 How long have you lived in Parkes and what do you like most about living here? To appreciate Parkes one has to live here. I have lived here for 25 years. We have a great Council, good friendly people who care about you. Good schools, sporting facilities and the list goes on – I'm proud to be a 'Parkesite'.
Where do you work or what do you do currently and what do you enjoy about it? I am retired and like the idea of doing things when I like, how I like and if I like. I think I am becoming selfish.
What is your favourite thing to do when you have free time? Nothing much – snooze, read the paper, make flowers for cake decorating in front of the TV and sometimes watch my granddaughters cycle. Go to church on Sundays.
What makes you proud? Decorating cakes and sugar art.
If you could be an animal which one would you choose, and why? An echidna – echidnas are independent and selfsufficient. When afraid or in trouble they can roll up into a spiky ball and not be noticed.
What is your all-time favourite movie, song and/or book, and why? Lord of the Rings – really impressed by background effects, drama and action, acting and particularly the cinematography.
Tell us about your best holiday. Seine and Rhone River cruise in France. Visited Somme Battlefields of WWI and the D- Day landings on the beaches of Normandy.
What is on your bucket list? Attend the ANZAC memorial service at Villers-Bretonneux France.