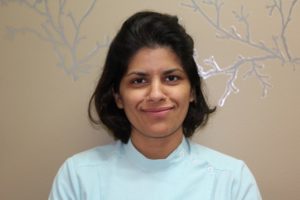 Khazima Riaz
How long have you lived in Parkes? I moved here from Sydney in April 2014.
Where do you work? Richardson Dental Surgery.
What do you enjoy most about your job? Helping patients achieve their desired outcome in a relaxed environment.
What do you enjoy doing in your spare time? Spending time with family and friends.
How do you like your coffee? Weak cappuccino.
What makes your day? Seeing my boys!
What is your favourite food? Thai food
If you could go on holiday anywhere in the world, where would you go? Europe! I would love to travel by train through Europe seeing all the colourful cities and the quaint countryside.