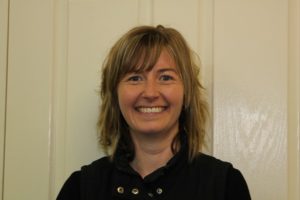 Kris Kent
How long have you lived in Parkes?
I have been here for more than 25 years as my family moved here when I was little from Sydney.
Where do you work? I am the Regional Manager at Spinifex Recruiting.
What do you enjoy most about your work? Dealing with a variety of people as I like to talk a lot!
What do you do in your free time? I ride motorcycles and I've been a bee keeper for the past two years.
How do you like your coffee? With soy milk and no sugar.
What makes your day? Being able to help somebody and making someone smile.
What is your favourite food? I love food, but my favourite is a Czech dish called haluski made from potato dumplings, as I have some Czech heritage in my family.
If you could go anywhere in the world on holiday where would it be? I would go back to Italy for the people, environment and the roads for biking!