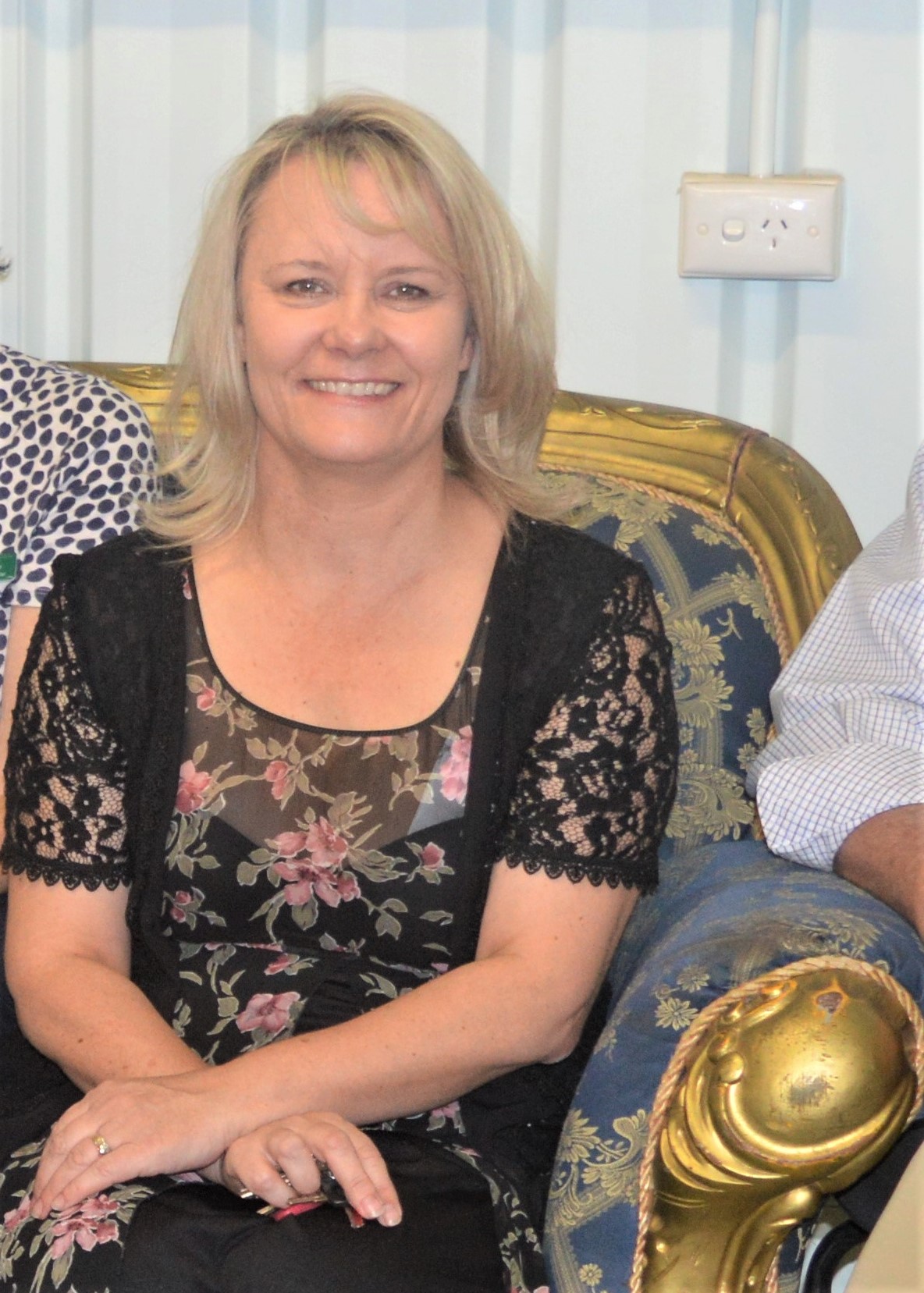 Lyn Townsend
How long have you lived in Parkes and what do you like most about living here?
I have lived here since 1983. I love that Parkes has a sense of community and will support their own when times get tough.
Where do you work or what do you do currently and what do you enjoy about it? I am Service Coordinator of Community Transport at Neighbourhood Central. I work with the most amazing team, both staff and volunteers and absolutely love going to work every day. I am very lucky.
What is your favourite thing to do when you have free time? I love the theatre and particularly watching the junior members develop through the years into strong, confident young adults.
What makes you proud? My children. Every day, in different ways.
If you could be an animal which one would you choose, and why? Anything as long as it roams free.
What is your all-time favourite movie, song and/or book, and why? Movie: Notting Hill. Song: this changes all the time – at the moment it's "I know it's today" from Shrek as we are about to audition so this song is playing 24/7 and though I read a lot, I don't really have a favourite book.
Tell us about your best holiday. Any one of the 14 cruises I have been on. (I'm a cruisaholic!)
What is on your bucket list? I've ticked most off, but there's a few musical productions I aspire to direct: Mamma Mia, Billy Elliott, Wicked, Rocky Horror, Priscilla (though I suspect Parkes isn't ready for the last two yet!)