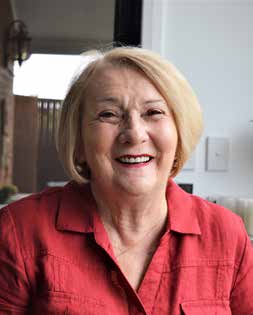 How long have you lived in Parkes and what do you like most about living here? I have lived here for a long time – all my life!
Where do you work or what do you do currently and what do you enjoy about it? Parkes Forbes Community Housing where I am CEO, I own Parkes Décor Shoppe and also run Rosegarden, which is 5 star executive accommodation.
What is your favourite thing to do when you have free time? Travel and explore, and go to Queensland and play golf.
What makes you proud? See my housing tenants get a property and sustain a tenancy, and helping others.
What is your all-time favourite movie, song and/or book, and why? Pretty Woman and Ghost, which was funny. I love Whoopi Goldberg in this movie.
Tell us about your best holiday. Lots of fun holidays, but a standout would be South America – hiking Macchu Pichu.
What is on your bucket list? Just to relax and be happy.