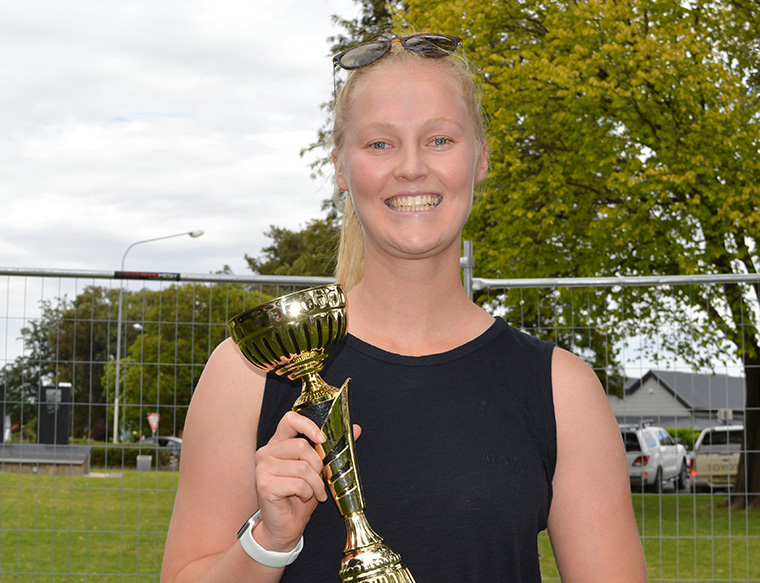 Meaghan Kempson
Coach, Trainer or Manager of the year, Australia Day Awards
How long have you lived in Parkes and what do you like most about living here? I have lived in Parkes for two years and love the sporting community.
What is your favourite thing about your working life? My colleagues make every day so enjoyable, not a day goes by without a laugh!
If you could live anywhere, where would it be? Adelaide
What makes you laugh the most? People tripping over (without injuring themselves)
If you could choose to do anything for a day, what would it be? Go to the Australian Open, watch some live tennis and have some drinks with friends/family.
If you could go back in time, what year would you travel to and why? To 2015, my first year of university. Made so many friends and created some great memories!
If you were ruler of your own country what would be the first law you would introduce? School hours from 7am to 1pm!
Do you believe in random acts of kindness and which is your favourite one? Yeah definitely! I love the idea of visiting aged care facilities and socialising with the elderly.