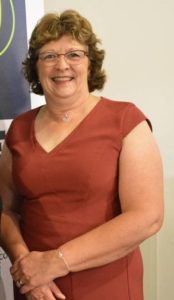 Pam Symonds
How long have you lived in Parkes and why do you like living here? I have lived in Parkes for over 30 years and enjoy being part of this community. It is a great place to live and raise your family as it offers a  safe and friendly environment and has all the services and resources you need.
Where do you work and what do you enjoy about your work? I have worked for Neighbourhood Central for over 20 years and in the role as Executive Officer for 11 years. I love being part of a team who all have a shared interest in supporting members of the community in providing a range of services.
What do you do to unwind after work or on weekends? I enjoy taking time to catch up with family members and friends and I often travel out of town to meet up with our daughters and their partners.
If you could have a super power what would it be? It would be wonderful to be able to fly and feel free like a bird.
What is your pet hate? I cannot tolerate it when items are not put back in their original place and when people do not clean up after themselves. I also cannot stand clutter