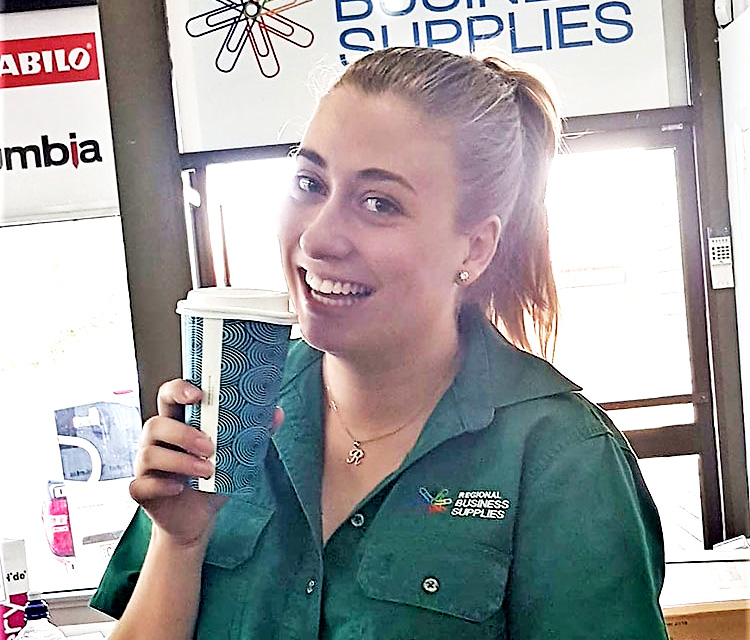 How long have you lived in Parkes and what do you like most about living here? I was born in Parkes, but I grew up in Alectown for about 18 years. I moved away to university and this year has been my first year back.
Where do you work or what do you do currently and what do you enjoy about it? I work at Regional Business Supplies. I love chatting to customers and helping them find what they need. I'm also studying my master's degree online through CSU.
What is your favourite thing to do when you have free time? Read books. Then read some more!
What makes you proud? Watching how our town sticks together through tough times. Drought brings people together in a positive way – support is never far away. I see this positive and faithful perspective in my parents.
If you could be an animal which one would you choose, and why? I would love to be a cat so I could sleep all day long.
What is your all-time favourite movie, song and/or book, and why? The Young Victoria is my favourite movie, I could watch it over and over. I love anything historical.
Tell us about your best holiday. Last year I spent a few weeks in the UK. Absolutely loved the scenery in Scotland. Bath was probably my favourite city to visit. Looking forward to going back there soon.
What is on your bucket list? I would love to write my own television show and direct it one day just for fun.