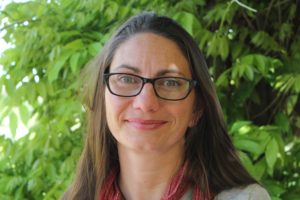 Raen Fraser
How long have you lived in Parkes? I moved here right before Christmas last year, so I feel like I'm still pretty new to town.
What do you enjoy the most about living in Parkes? I'm really enjoying the space – I'm living on a couple of acres and can have animals that you can't have in the city. I also love the landscape, and how it changes with every season – it's a real thrill.
What do you do for work? I'm a reporter for the Parkes Phoenix.
What do you enjoy most about your work? I love covering local events, it's a great way to get to know the town. It's also lovely to talk to people, and hear their stories and find out what they're doing for the community.
What makes your day? It's cheesy, but seeing small acts of kindness give me a buzz. I like that most people are instinctively kind.
How do you like your coffee? Cappuccino, no sugar.
Where would your dream holiday be? There's so much I'd like to see. Even though I hate the cold I'd love to spend a winter in Sweden, it would be magical to skate on the frozen seas and see the Northern Lights.