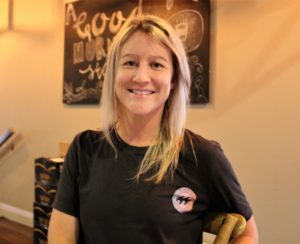 How long have you lived in Parkes and what did you like about living here? 18 years – I love country life as I am a massive tomboy. The sports facilities are fantastic and everyone is so friendly.
Where do you work and what do you enjoy about your work? I am in the Australian Army based at Victoria Barracks in Sydney where I am a supply co-ordinator. My job allows me the opportunity to play football.
What do you do in your spare time after work and over weekends? I go to the gym a lot, the beach, spend a lot of time training for football obviously, and I enjoy visiting family.
What are you really good at? Sleeping, cooking and I think I am a pretty good sister to my two brothers.
If you could have a super power what would it be? Being able to read people's minds – I might just become a millionaire!
What is your pet hate? People driving without a blinker.
Tell us about your best holiday ever?
It was a sporting holiday to PNG last year with the Prime Minister's XIII to play in the first international test game with the Papua New Guinea female rugby league team. The kids were just so friendly, always laughing and everyone loves football. I'd love to go back for another trip.