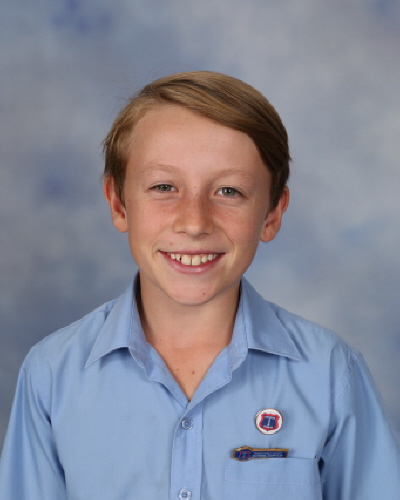 How old are you? 12
How long have you lived in or around Parkes, and what do you like about living here? I moved here when I was around 3 months old and have lived here since. I enjoy Parkes because it has great mountain biking tracks and you can have some great friends.
Where do you go to school and what year are you in? I go to Parkes Public School and I am in Year 6.
What is your favourite after school activity? Either building lego or playing soccer.
What is your favourite food and movie? Favourite food is nachos and favourite movie is Hitch Hiker's Guide to the Galaxy.
What music do you listen to? I quite enjoy music from two artists called 'Imagine Dragons' and 'For King and Country', but I also enjoy electronic music.
What do you want to do when you grow up? I would like to be an engineer.
If you could have a super power what would it be? I would love to have telekinetic powers.
Tell us an interesting fact about yourself. I like camping and also multiple day hikes.