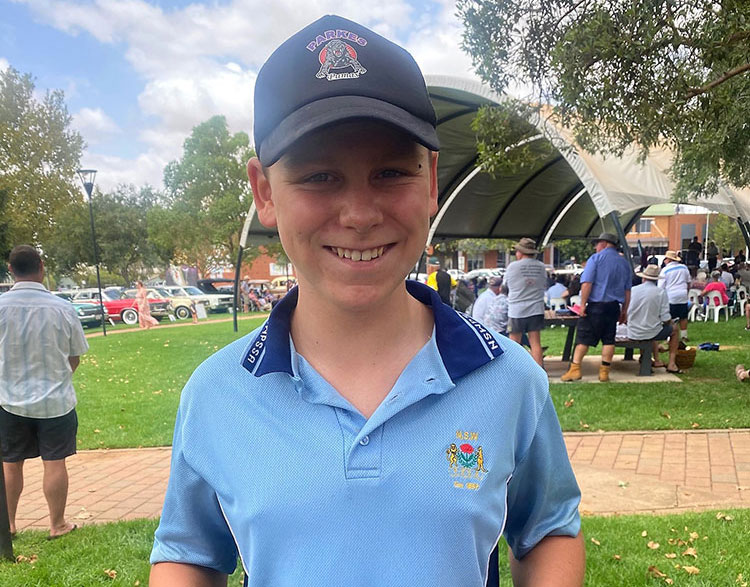 How old are you? 13
How long have you lived in or around Parkes, and what do you like about living here? I have lived in Parkes for nine years. I like going to school and my friends at swimming club.
Where do you go to school and what year are you in? I go to Parkes High School and I'm in Year 8.
What is your favourite after school activity? Eating.
What is your favourite food and movie? Pasta of any sort, and my favourite movies are Titanic and 1917.
What music do you listen to? Michael Jackson.
What do you want to do when you grow up? I want to collect cars.
If you could have a super power what would it be? Super-sonic speed
Tell us an interesting fact about your-self. I like to learn everything I can about the Titanic.