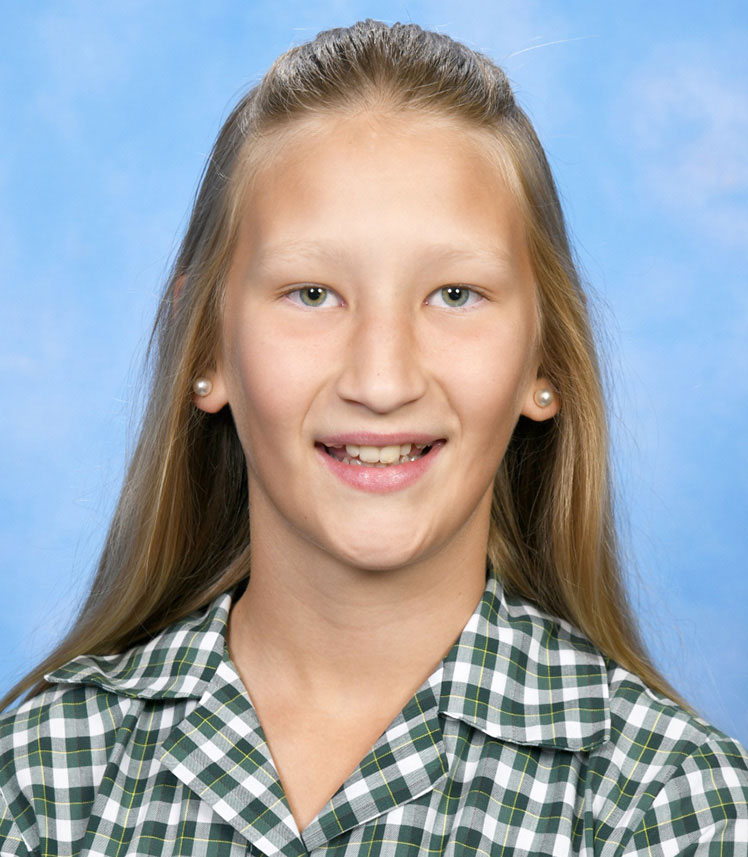 Captain Holy Family Primary School
How old are you? 12 years old
Were you named after anyone? Not that I know of!
What three things would you like to pack in your lunch box every day? Chips, lollies and raspberries.
If you could choose any job in the world, what would you do? Actress.
If you could invent something, what would it be? Something to make my breakfast.
If you had to spend $10,000 today, how would you spend it? I would visit the gelato shop in Parkes, go on a shopping spree and have a room makeover.
What is the scariest thing you've ever done? The Perfect Storm ride at Jamberoo.
If you could meet any historical person, who would that be? I would like to meet Steve Irwin.
What makes you feel like dancing? Good music and other people dancing.
If you found a genie, what would you wish for? A lifetime supply of lollies!