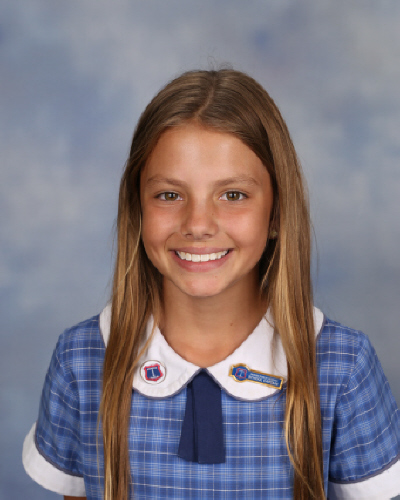 How old are you? 12 How long have you lived in or around Parkes, and what do you like about living here? I have lived in Parkes my whole life. I like how kind and nice people are here.
Where do you go to school and what year are you in? I go to Parkes Public School, I am in Year 6.
What is your favourite after school activity? I love netball.
What is your favourite food and movie? Favourite food is chocolate and favourite movie is Harry Potter.
What music do you listen to? I listen to pop music.
What do you want to do when you grow up? I want to become a famous netball player.
If you could have a super power what would it be? Probably making money to give to the poor and charities.
Tell us an interesting fact about yourself. Well my brother and sister and I are really good at cross country.