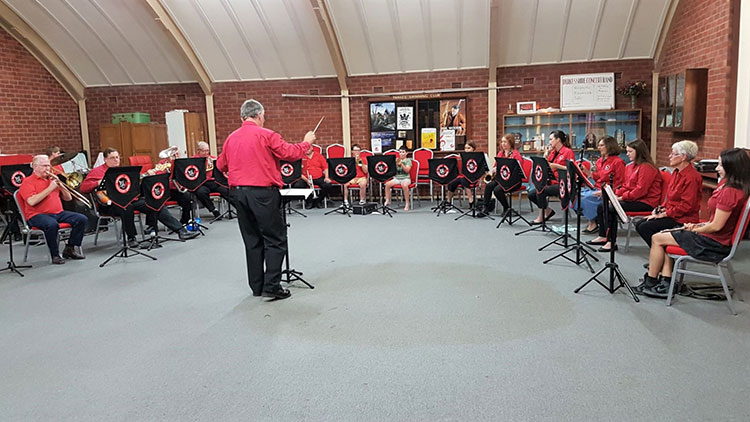 A first ever win at the NSW Band Championships has made it a very special year for the Parkes Shire Concert Band (PSCB) despite all the disappointments of not being able to perform at community events.
The band started rehearsing again in October after the COVID lockdown, and decided to enter the NSW Band Championships for the very first time. All entries had to be videoed due to COVID restrictions. The competition took place on Saturday, 14th November and the PSCB won the D Section Hymn category playing St Clement. They competed against four other bands.
"We are very pleased with the win, and thank our music director Duncan Clement for all the organisation that was required," said Publicity Officer, Ellen Tom. During the COVID lockdown the band managed to keep in touch and continued to play with Duncan arranging rehearsals via zoom.
"We had 'two lounge room concerts'," said Elly. "Duncan emailed out the music and each member recorded their part and sent it to Duncan, who put the music tracks together." The videos of the band playing Aladdin and Titanic can be seen on the PSCB Facebook page.
PSCB will be performing at the Arts Revival Festival on 19th December. New members are always welcome – rehearsal times are Tuesdays from 7 to 9pm. Contact Duncan on 0405 035 164.
By Maggi Barnard