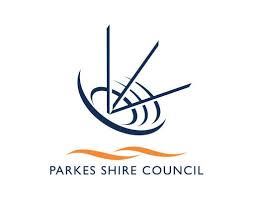 Parkes Shire Council would like to congratulate the District Show Societies for another successful show circuit. Residents of Tullamore, Trundle, Peak Hill, Parkes and surrounds took advantage of the public holiday to enjoy the shows. The show circuit was capped off with a spectacular fireworks display at Parkes Showground. Paintings from Parkes Shire Council's art collection have gone on exhibition at the new Parkes Hospital. As part of an exciting culture and arts program, Council has loaned 17 works to the hospital to be on display until 9th February 2017 .
As we head into September, residents are encouraged to take an inventory of their unwanted agricultural and veterinary chemicals and register for Chemclear's state-wide collection. Collection will be free for chemicals with a readable product label, not mixed with any other product and within two years of the expiry date or deregistration.
A quote will be provided upon registration for any chemicals that do not meet the free eligibility requirements. Waste holders within the Parkes Shire must register with the program before close of business today to be included in the October collection. To register call the hotline on 1800 008 182 or visit www.chemclear.com.au.
Trundle Bush Tucker Day will celebrate its 30th anniversary on tomorrow. If you plan on attending, get your tickets online – a first for the event. Special guest, Troy Cassar-Daley, will be performing live. Head to www.
trundlebushtuckerday.com, and follow the links. With the rain returning this week, Council urges motorists to drive to conditions and be extra vigilant on the roads.
Enjoy your weekend.
Parkes Shire Council