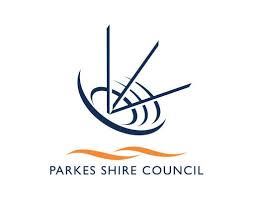 Parkes Shire residents will have their choice from a quality field of candidates for the next term of Council, with the Returning Officer receiving 20 nominations. The candidates will spend the next three weeks campaigning in the community before the Local Government elections on Saturday, 10th September. Locals have had the opportunity to find out more about what's going on around the Shire from the Council exhibit at the Tullamore and Trundle annual shows. Council staff will also visit the Peak Hill and Parkes shows, giving away native plants to residents who pop by an enquiry. It's part of Council's initiative to provide residents with a greater understanding about the role native vegetation plays in the landscape and to encourage locals to positively enhance their surrounding environment.
Council has now progressed to the demolition stage of the old Parkes hospital site, with the internal strip out of the buildings commencing this week. Consultation and communications with fronting residences is currently being undertaken to keep them informed of project phases and activity, and any changes or impact to traffic and pedestrian movements.
Parkes Shire residents are encouraged to check out the Olympic showcase currently on display at Parkes Library. Eight banners, each featuring a current or former Parkes Shire Olympian, provide a snapshot into the journey of each of our local Olympic athletes. The banners will be on display at the library for the remainder of the Olympics Games, and then will travel around to various locations in the Parkes Shire. Parkes Shire residents can learn more about the rise to glory of all eight Olympians at www.historyparkes.org.
The Olympic journey has come to an end for our local Hockeyroo, Mariah Williams, after a loss to the Kiwi's in the quarter final. However, hopes for a medal are still alive for our other local Olympian, Scott Wescott, who will run the marathon this Sunday, 21st August. Council wishes Scott all the best.
Enjoy your weekend.
Parkes Shire Council