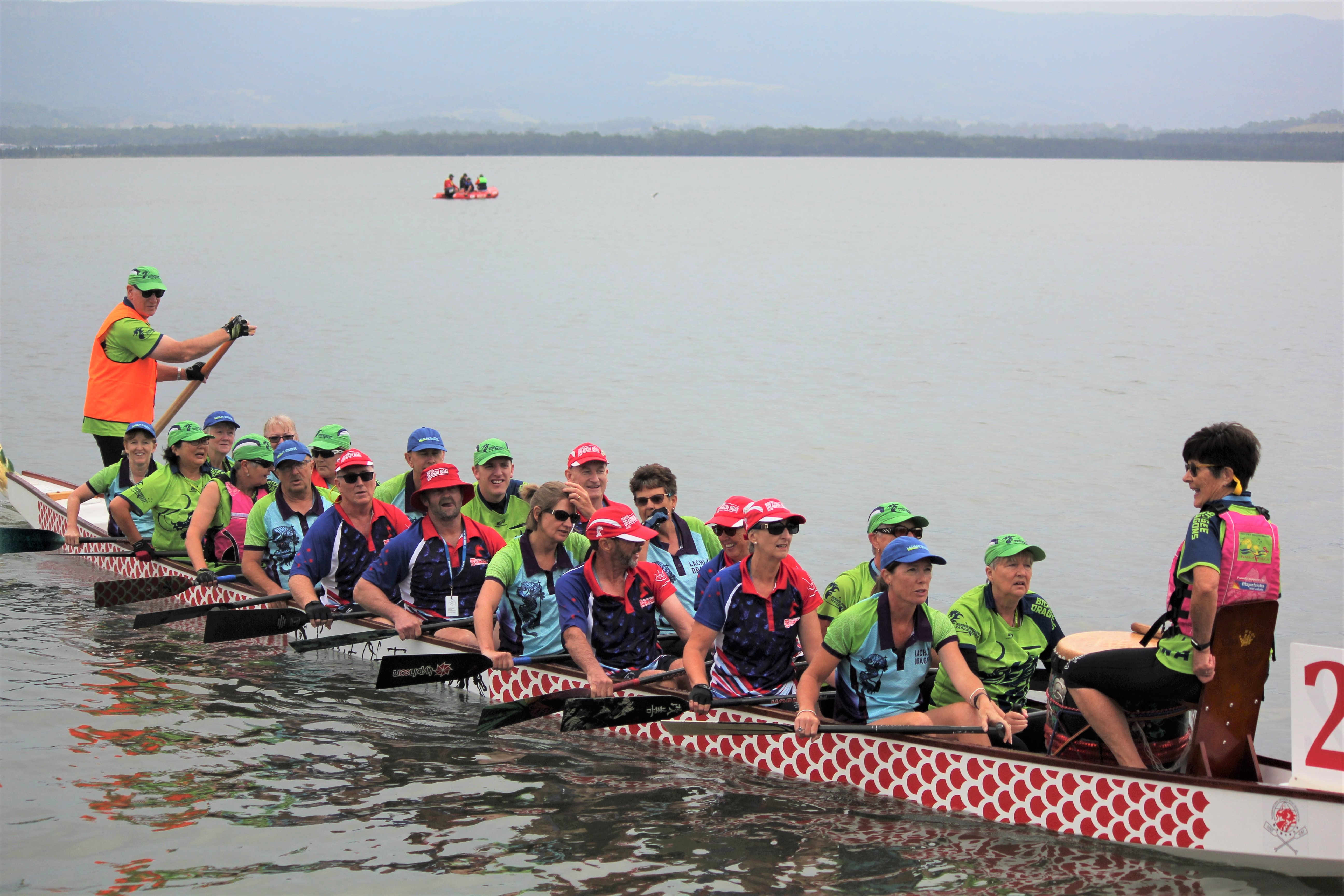 The Parkes Dragon Boat Club (PDBC) made the most of the regatta season travelling all over the state to broaden its experience. After the women's team won a silver medal in Jindabyne in February, 11 team members travelled to the South Coast in March for its first participation in the Shellharbour Regatta.
Parkes combined with Forbes and Wagga Wagga to compete as two Waratahs teams with nine other sports teams. It was a great day with one of the Waratahs teams making it into the finals.
This weekend some PDBC members will be camping out at Dunn's Swamp with other western region teams for some fun dragon boating.
The regatta season's grand finale is the National Australian Championships held in Canberra over the Easter weekend with five PDBC members included in the NSW Western team: Linda Snyman, Donna and Warren Edwards, Maggi Barnard and Rochelle Smith.
Looking to next season, Bill and Beth Thomas of PDBC are helping to plan the Western Region Dragon Boat Regatta on Sunday, 3rd November at Cudgegong Waters Park, Windamere Dam, Mudgee. Parkes Dragon Boat Club President, Bill Thomas said the event would see eight western region dragon boat teams and visiting teams from Sydney converge on Windamere Dam for the event.
"Mark the date in your calendars. It is one of the significant regattas for the year," Bill said.
If you're interested in having a go at dragon boating call Bill or Beth on 0418 253 045 or Warren on 0417 240 230.