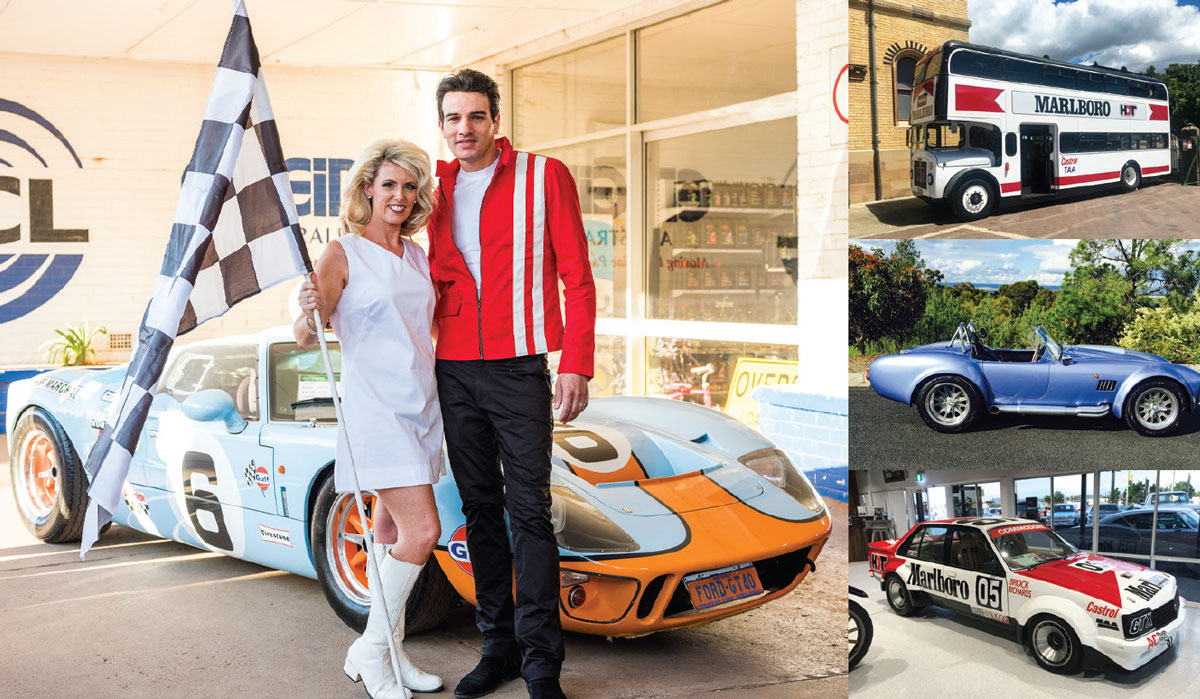 There is a lot to get revved up about over the return of the Parkes Elvis Festival, but an exclusive and unique exhibition to celebrate this year's theme will be a chequered flag experience for many.
The Speedway Car Exhibition will run for five days only and will feature vehicles on display for the first time.
So, get your motor running and head to the corner of Clarinda and Mitchell where you will be greeted by a special Holden Dealer Team (HDT) showroom with a collection of modern and period cars, and road and race cars.
The collection of cars had the full HDT treatment, including the 2015 VF 'Blue Meanie' collection in sedan, wagon and ute configuration. It is the first time that the anniversary edition Commodores will be on display together. The VE-VC, VF-VK group A and VF-VL Group A that will excite Holden lovers and motor heads alike.
A crowd favourite is sure to be the 1980 Marlboro Holden Dealer Team 05 VC Commodore built by Peter Brock, which brings the King of the Mountain to the King of Rock and Roll in Parkes.
Also included will be a VK Group A, VE Interceptor and VF Champion Series Commodore. The Holden theme continues with a Walkinshaw Commodore and a HK Bathurst Monaro. Fans of the blue oval will also be pleased with the inclusion of such cars as a Moffatt Tribute Mustang along with a 1965 Shelby Cobra and MK 1 GT40 that appeared in Matt Damon's Ford vs Ferrari movie.
Entry is free and the display is open from 9am to 5pm from today to Sunday. The official opening is at 11am today and Peter Champion from HDT Special Vehicles will be sharing his wealth of experience, as well as his friendship with Peter Brock.