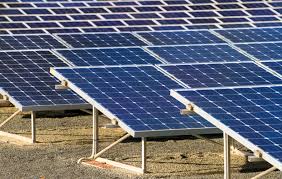 Think global, act local; this is the ethos that saw Parkes join with a coalition of 35 councils from around Australia to sign on the Cities Power Partnership this week. The Climate Council created the program as a grass-roots approach to achieving a sustainable future. Councils and cities pledge to reduce carbon emissions and are encouraged to adopt a new approach to areas such as renewable energy, energy efficiency, and transport. Advocacy is also a feature of the initiative, with local governments sharing resources and ideas to achieve greener, more efficient communities.
Parkes already has a few success stories to share. While the Parkes Shire is soon to host a commercial solar farm, Parkes council boasts a range of renewable energy projects of its own. In 2011 the council's Distributed Energy Plan was developed in response to both potential climate change impacts and rises in power costs. Shortly after the plan was released council installed 200kW of solar panels across its assets, and in 2013 council coordinated the Parkes Shire Solar Communities program, which saw more than 300 private households install rooftop solar.
In recent weeks Parkes has once again made headlines with the installation of a further 200kW solar systems installed across the Parkes Water Treatment Plant and the Sewage Treatment Plant allowing them to be powered by renewable energy.
Mayor Ken Keith travelled to Canberra for the official launch of the Cities Power Partnership on Wednesday. "Parkes Shire Council strives to be a leader in sustainability by developing initiatives and implementing measures into our operations that reduce our carbon footprint and impact on the environment," he said.