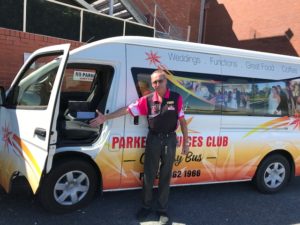 Celebrate the long weekend at the race track with the Parkes Jockey Club's 'Let's Celebrate Australia Day' meeting on Saturday. It is a full TAB meeting, seven race programme with the first race starting at 1.30pm.
As part of the club's sponsorship with the Parkes Services Club, a courtesy bus is available to all members of the public, whether you are a member or not. The bus will be running from the Parkes Services Club from 12.30pm to 2pm, as well as going back to town after the last race.
There will be free entry for card carrying Services Club members as well as a raffle. The first prize will be a signed limited edition framed picture of champion race horse Winks.
A new feature will be a XXXX gold promotion with some sunhats and stubby holders to give away when purchasing XXXX products. D'Aquino's Super Cellars is sponsoring the best Australian day themed bloke and sheila with some lovely gift baskets.
The usual amenities will be available: full bar, RFS barbeque luncheon, oncourse bookmaking and TAB facilities.