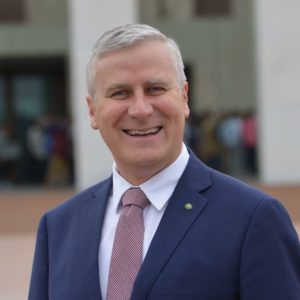 Member of Parliament for Parkes, Michael McCormack replaced Barnaby Joyce as Deputy Prime Minister of Australia on Monday. Michael, who first went to Parliament in 2010, became leader of the National Party
following Barnaby's resignation, and also took up the position of Deputy Prime Minister.
Michael is from Wagga Wagga in the Riverina region, where he still lives with his wife and three children. McCormack began working life as a cadet journalist with the Daily Advertiser in Wagga, and shot through the editorial ranks to become editor at just 27.
As the MP for Riverina, Michael regularly attends events in the Central West.