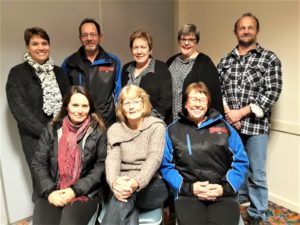 The Parkes Dragon Boat Club held its inaugural AGM last week and elected Bill Thomas as its first president. Bill's vision is that it will be a friendly club for all people, on and off the water. "You can paddle for fun and friendship or you can strive to reach representative level," he said.
Since its launch at the end of May the club has gained 29 paid members and has started regular paddling sessions at Lake Endeavour on Sunday mornings. "We have already become a group of dedicated die hards who will brave the elements to get on the water."
Bill is encouraged by the number of men joining the club to make it a strong, equal club that will help get rid of the old stigma of dragon boating being a women's sport. The other committee positions were filled by Debra Tooley – vice president, Beth Thomas – secretary, Debbie Abela – treasurer and regatta coordinator, Jenny Short – grants officer, Harley Tom – director, Louise Moore – public officer/registrar, Bill Thomas – equipment coordinator, Maggi Barnard – publicity officer, , John Pearce – MPIO, Warren Edwards – coach, Rochelle Smith, Beth Thomas and Debra Tooley – assistant coaches and Linda Snyman – social organiser.