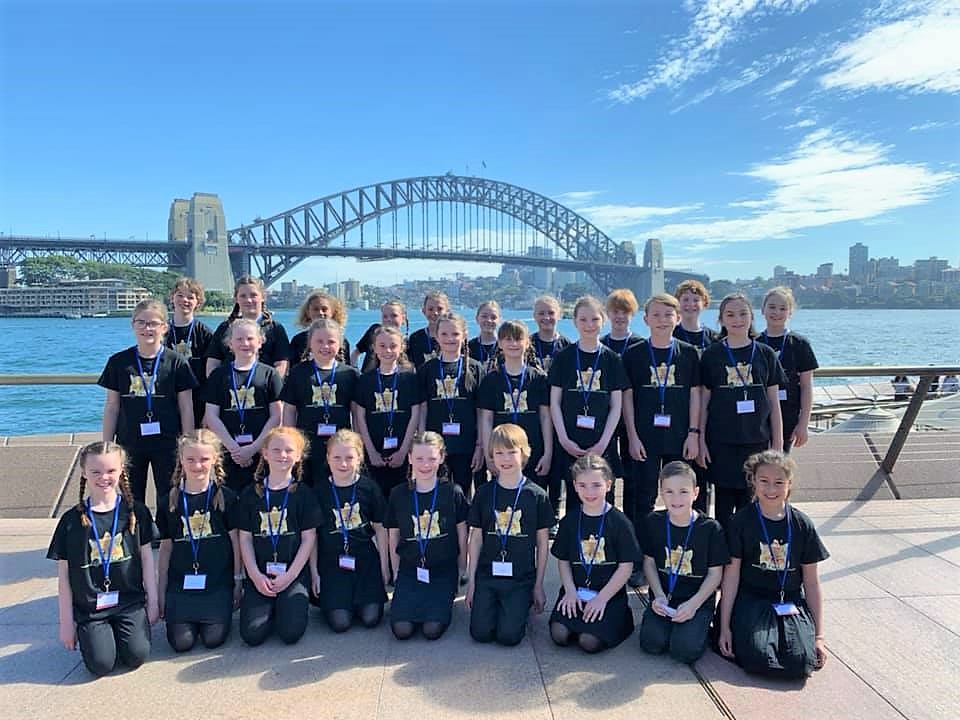 Going on stage at the Sydney Opera House is an experience not many of us can boast about, but 29 Parkes Public School Choir members have a story they will probably tell the rest of their lives.
The Year 3 to 6 students were part of more than 3,000 NSW public school students who participated in the 2019 Festival of Choral Music recently.
It is one of the largest musical events held at the Opera House each year with students from more than 120 schools across NSW performing to sell-out crowds over four days.
A requirement for participating choirs is that they should be able to sing two-part harmony when they audition to get a placement in the Choral Festival. The Parkes Public Choir had been practising since the beginning of the year for the big event.
For the students it was not just the excitement of going on stage in the Opera House, but also meant an exciting excursion to Sydney that included a walk across the harbour bridge, eating ice creams at Circular Quay and exploring the botanical gardens.
The day ended on a 'high note' when the group became part of a 700 strong choir for their performance in the concert hall of the Sydney Opera House. What an amazing experience for the students!