The Parkes Shire Concert Band will really miss playing at the Anzac Day ceremonies tomorrow, so we are featuring some members
Annette and Lila Gascoigne: Lila plays trumpet and is also in the Parkes Public School band. Annette plays piano for her church, and wanted to learn to play saxophone. She joined before Christmas last year, and loved playing in the Elvis parade!
Duncan Clement: Duncan is the band's music director and usually plays the Reveille at the Dawn Service, and conducts the band at the service.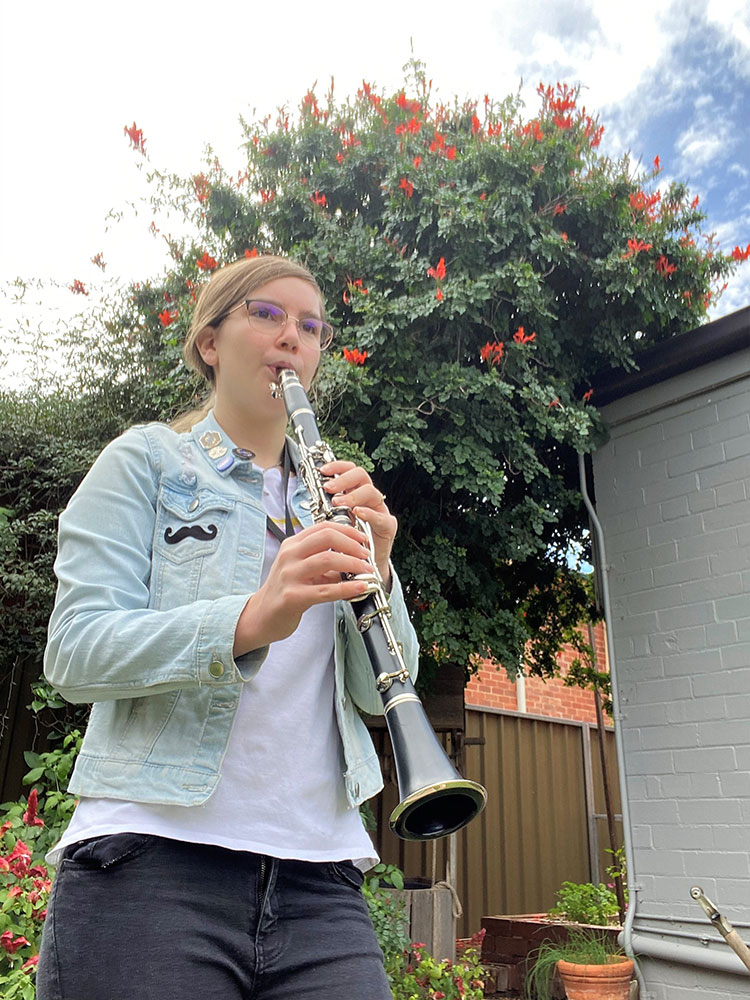 Ileerose Haydon: Year 9 student Ileerose has been a band member since she was in Year 3. She loves the band's playouts, especially ABBA.