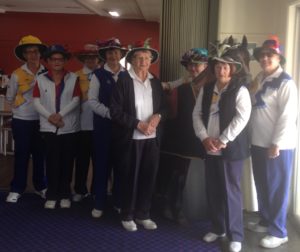 Bring a friend to bowls on Tuesday for the Christmas Trading Table Pick a Box. Remember Christmas items for the table and dress in Christmas shirts. The Combined Charity Day with Parkes Railway Diggers is on 22nd November.
Bring a picnic lunch and sweets to be shared at lunch. Play starts at 9am with 2 games of 3 bowl pairs with 10 ends to
be played. Lucky door prizes and raffle – seven tickets for $5. The charity is Ronald McDonald House. Our Presentation Day and Christmas Party is on 13th December. Lunch is $15.