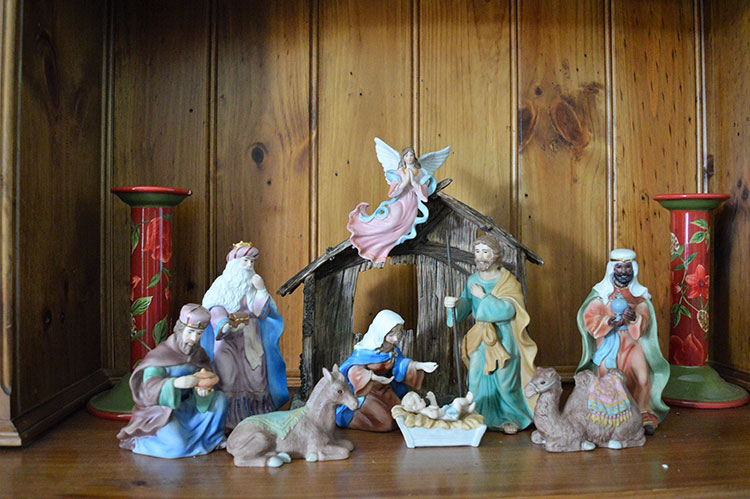 It has been suggested that 2020 has been the most stressful year that most of us have ever experienced and so our government has invested much into providing anxiety care. I can imagine what my grandparents would say: "You should have seen what we went through: two world wars, the Spanish flu and the great depression!"
In spite of what has been a very difficult year, we have so much to be thankful for including the lifting of so many restrictions over the past few weeks. Our thoughts and prayers are for all who have experienced loss and grief including loss of loved ones, prolonged separation from family, downturn of business, loss of work and severe crop damage. May the special comfort we sing about at Christmas be especially yours.
The chosen family experienced all kinds of stress: a mandatory government census that required the heavily pregnant Mary to travel a long journey to her ancestral home, the struggle to find a place to stay and even a place to lay her new-born baby. Later they were forced to flee for their lives to a foreign country, as refugees.
But at every stage God provided for their needs. God brought many special visitors including humble shepherds and very wealthy Magi bringing expensive gifts. Most of all, they experienced God's special peace.
This heavenly peace is promised to all who receive God's Christmas gift given freely to everyone: His Son. We, all the local Church leaders, have been constantly praying for you and your families that you too will experience heavenly peace and provision especially over the holiday season. Please contact your local church leader regarding Christmas service times.
Heavenly peace, love and joy be multiplied to you and your family.
By Andrew Taggart
Parkes Ministers Association