Currajong Disability Services jumped on the Pink Up Parkes wagon to raise money for the McGrath Foundation and has already reached the halfway mark of their target of $1,000. Currajong clients and staff all got in the spirit and celebrated by dressing in pink for a morning tea with tremendous response from the community. Pictured are Blake Huntly, Dearnne Callaghan, Donna Apps, Sandra Lee Merritt, Shannon Miller and Jarrad Simpson at the event.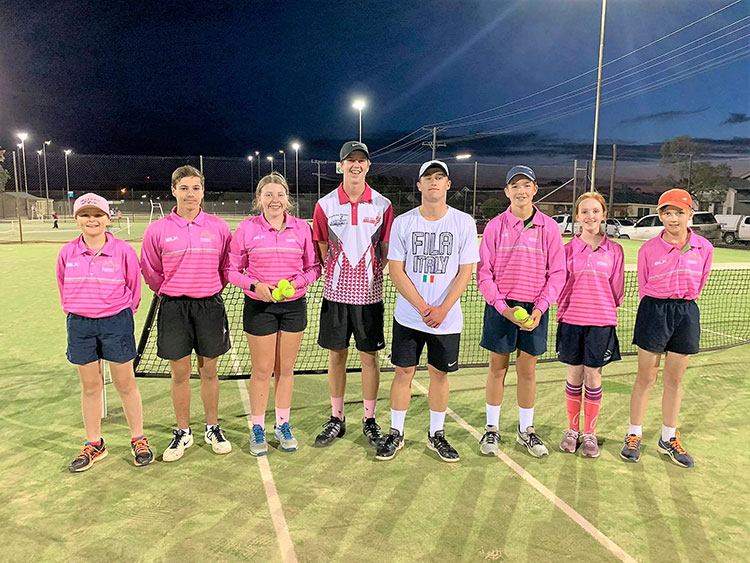 The Parkes Tennis Club held a family event last Friday as part of Pink Up Parkes. The ATP Cup ball kid squad played an exhibition match. They are (L-R) Mitchell Unger, Koby Wirth, Abbey Kennedy, Ben Evans, Jake Magill, Gabe Goodrick, Nia Boggs and Ethan Hunt.
The Pink Up Parkes Charity Dinner on Sunday night was a huge success with entertainment by Amitie and lots of money raised with the auction of donated items. All the money raised will go towards supporting the position of a breastcare nurse in Parkes, held by Di Green (left). She is with chairperson of the Pink Up Parkes committee, Carolyn Rice.