Where do you like to go shopping?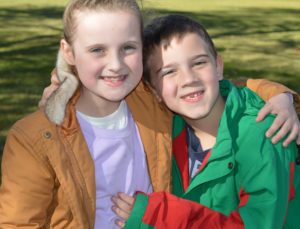 Bronte Wildman (7) from Blaxland: I like Target because of the clothes and toys.
Luca Wildman (6) from Winmalee: I love toy cars and Target has lots of good cars and other toys.
Leilani Lavaka and Emma Langley from
Parkes: Leilani: I like the Roasted Combi Café (used to be Café 'n Ate). The food is good and it's a great place to hang out with your friends.
Emma: I like Target because of the big range of good clothes available.
John and Sue Truscott from Ungarie: Aldi is a good shop because its got lots of bargains, quality food especially the fruit and vegetables, and cheap beer!