What message will you take away from the White Ribbon Cup '18?
Ethan Whalen (Parkes High Year 10): To never do domestic violence against women, and it is a good day to get the schools together for a game.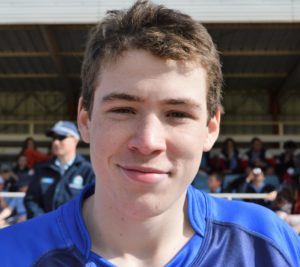 Luke Noakes (Parkes High Year 11): Violence against women is a big issue and this day helps to create good awareness to help prevent it. It is also good to promote it with a game as everyone loves footy.
Finn Paterson (Parkes High Year 10): It is a great day to get the message out and spread awareness about domestic violence and that we need to respect women and everyone else.