What do you like about playing hockey? Students at Parkes East Public School answered:
Shailey Butt: It's fun, you use a stick and not your feet and playing as a team is good.
Sophy Jones: I like challenging myself and having fun with my team.
Alexander Chambers: I've been playing since I was three. My mum and dad were in state teams. I would like to play in the Australian school team and the Olympics one day.
Frasier Beaton: I enjoy it because it's quick and always a challenge.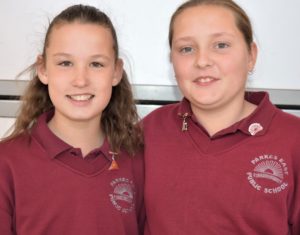 Phoebe Usher: It's a good sport because you play as a team, it's fun and you meet lots of new people.
Ebony Cox: It's fun and I like running around and scoring goals.