What makes you curious?
Students from Trundle Central School answered.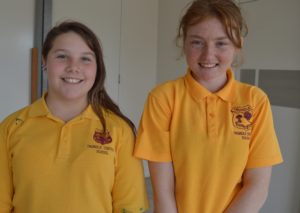 Skye Wilson: Life as it is. I always wonder how the world was made and as I enjoy writing I always try to make my stories different.
Raymi Howarth: Horse riding makes me curious about how horses move, and how I can manoeuvre them.
Codie Wilson: I am very curious about writing short stories and film making as that is what I would like to do one day.
Hamish Sanderson: I like writing, but science also interests me and I often wonder about what matter really is.
Isabel Aveyard: I enjoy doing creative stuff like cooking, art and reading – there is so much you  can learn.
Alietha Stokes: The world outside makes me curious, as I enjoy being in nature. It is so different to our lives indoors.