What's your favourite way of keeping cool this summer?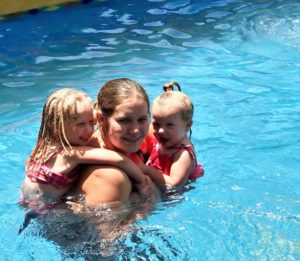 Bobby Taylor with Kiesha and Sasha: We love playing on the slip and slide and sitting in the pool. Another favourite for the kids is having the sprinkler set under the trampoline.
Frances Scurfield (middle) with Nacho and Delfina Figueroa: My favourite way to cool down is hanging around Gold Coast beach in summer with Argentinian polo stars Nacho Figueroa and wife Delfina. But when in Parkes it is under my air cooler watching tennis and Big Bash League.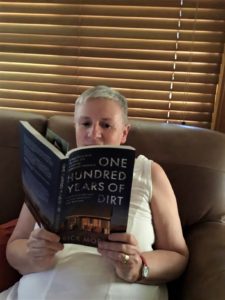 Margot Jolly: My favourite way of keeping cool this summer has been watching the magnificent tennis and catching up on my reading under the life-saving evaporative air conditioner.