What do you love about Op Shops?
Beryl Watson & Carol Schmidt: We like finding good clothing, sometimes a little bit of china. It's affordable and you never know what you'll find.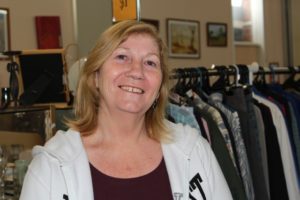 Dianne Stuart: The clothes are affordable, and you can usually find what you want. It's especially great for things like book week at school, where you need to find something a bit different.
Brett Lamb: I work at the Salvo's store because I really enjoy being able to help people out. There's no competition between the local op shops, they're all really supportive of each other.