What is a traditional festive dish from your culture?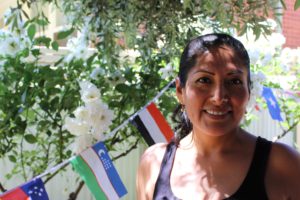 Nancy Cayo: There are so many dishes from Peru. One special occasion dish is Ceviche which is raw fish with raw onion, marinated in lemon salt and secret ingredients, and eaten with lettuce and sweet potato. We're also famous for potatoes and quinoa.
Epi Sadrodro: In Fiji we do the Lovo for special occasions. We put stones in a fire, and then dig a hole for the hot rocks. We use the rocks to cook meat, fish and veggies, which are wrapped in foil or covered with special leaves to keep the dirt off, and left to cook in the hole. Lovo can feed a lot of people.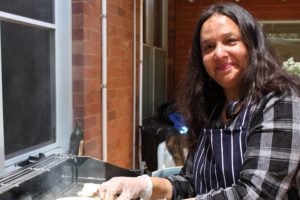 Fareeda Baig: I'm a Muslim from Pakistan. After Ramadan we have the Eid-ul-Fider, which focuses on desserts and sweet things. We eat a special breakfast called Sheer Khurma, it's made of thin wheat slices and dried fruit cooked in milk.