What was the highlight of your holidays?
Eliza Davis: We stayed at gran's house in the Hunter Valley. We went to the beach and caught pipis and my dad opened the shell and we saw the pipi inside. The best thing was going to my friend Emily's house because we haven't seen her for ages.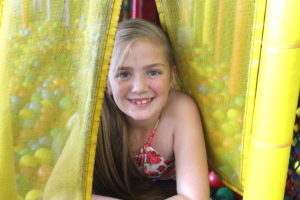 Lucy Noakes: Probably going to the Royal Aus- tralian Mint in Canberra. We got to make our own $1 coin and went on a tour.