What does reconciliation mean for you?
Wally Biles: Looking at the past and looking at positive and negative issues. This week of national reconciliation has brought more awareness to the whole community and that government need to look further at development for Aboriginal and Tor- res Strait Islander people.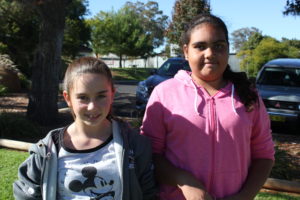 David Acheson: People coming together, sharing and behaving as one mob. We live in a multi- cultural society and we should all get on. There is unfortunately still a lof of the them and us mental- ity, but it is getting better.